Insurance Investment Outsourcing: 10 Trends Over 10 Years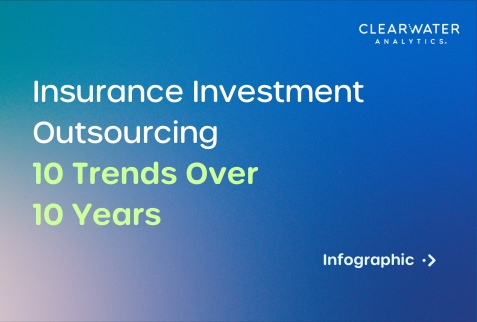 Presented by Clearwater Analytics
Over the past decade, the Insurance Investment Outsourcing Report (IIOR) has unearthed trends and insights to help insurers understand the insurance asset management space. In this report, we identify 10 of the top trends for insurance investment outsourcing, including: 
Manager-reported growth in all major asset categories. 

The growing use of external managers by insurers. 

Increasing allocation into private investments.

The types of services offered by insurance asset managers.

And more!